Archive for 'Weddings'
Carly and Adam had the most beautiful July day for their nuptials! Every detail was perfectly planned from the Grace Winery venue to the flowers by the amazing Belovely Floral Design  to Carly's beautiful hair piece from Anthropologie's BHLN Line.
Their ceremony was held at Adam's family's church of St Agnes in West Chester, PA. We then headed back to Grace Winery for cocktail hour and dance filled reception! All ending with a sparkler send off.
I hope you enjoy scrolling through their big day as much as I had capturing it!!!
Save
You heard that right! Come get your photography learn on at Not Another Workshop held right here in the Philly area with Cathie, Al, Laura, Ann and myself!!
Interested? click on the image below and head on over to the workshop site and get signed up! "Early Bird" pricing available until 3/11!!!!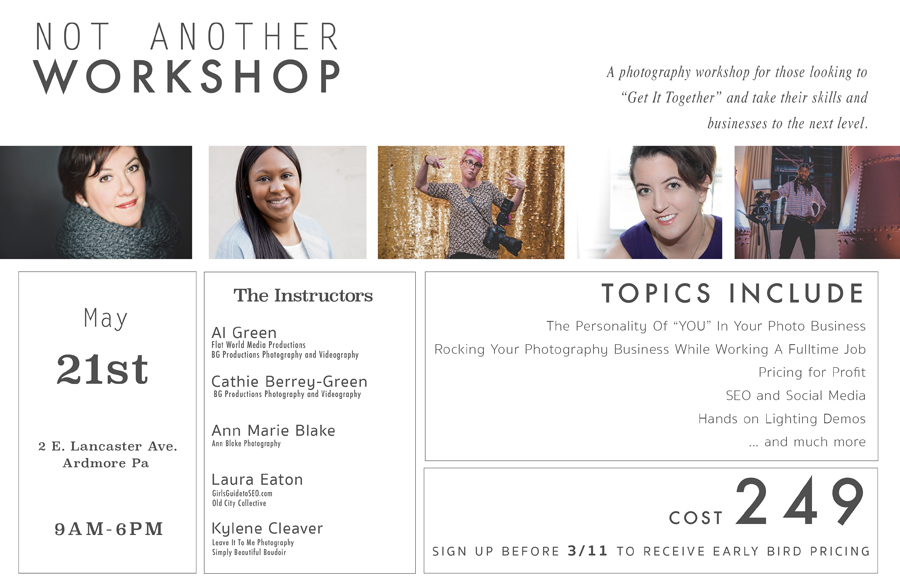 I am so so excited to share Dianne and Michael's Wedding.
They were married at Winterthur on a beautiful warm June summer evening. Their families and friends surrounded them love and well wishes.
I am so grateful that they asked me to capture their big day!!!
Meet Desiree and James. They are two of the sweetest people you will ever meet.
They met one day in the hallway in high school and have been sweethearts ever since.
I am so excited to share their images that we captured at Buena Vista where Desiree is the site manager.
Are you getting married in the Philadelphia Area? Do you have questions? Well we've got answers.
Come join Seal Events, Floral Designs by Jessi, Paper and Posh and I for a "Champagne and Cupcakes" event to help answer any questions you may have!!!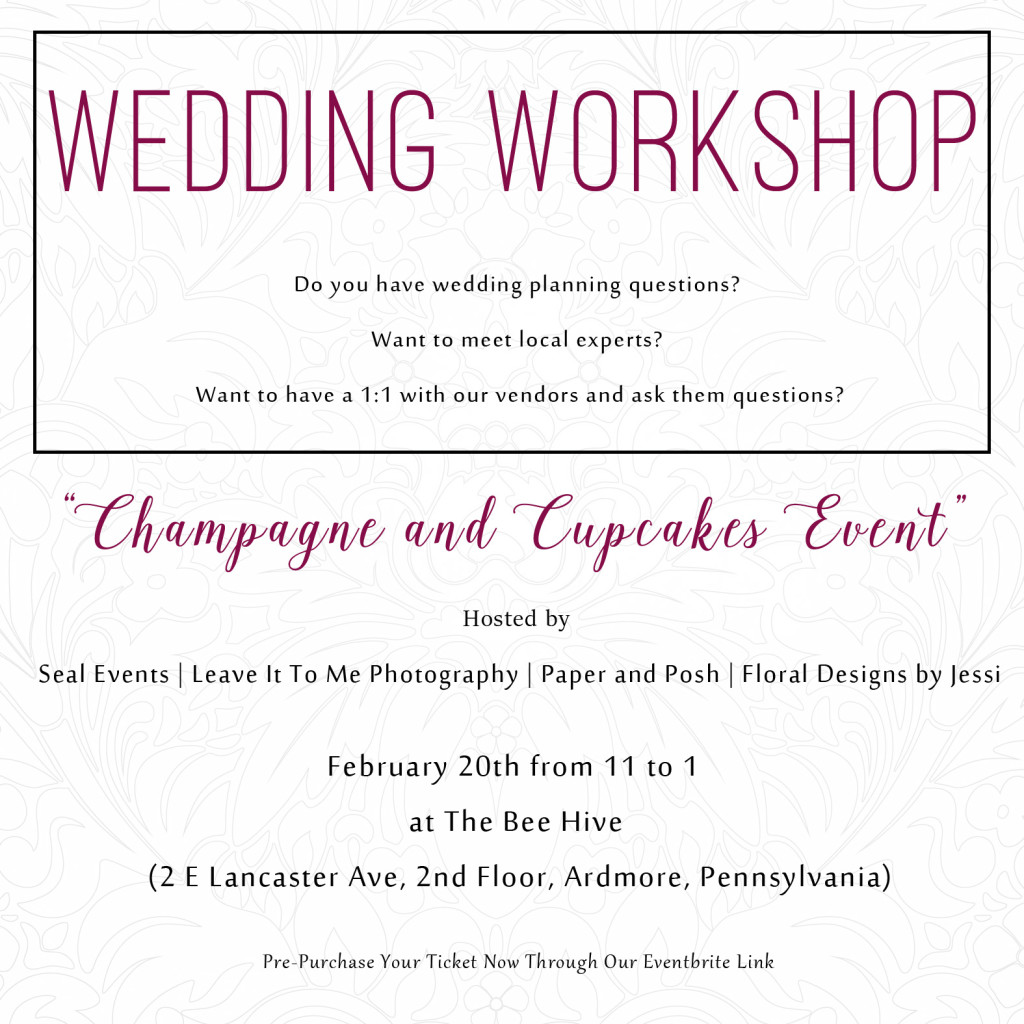 Sign Up Here – https://www.eventbrite.com/e/wedding-workshop-tickets-20744053021
Seriously this family is hands down one of the most fun loving groups I've had the pleasure of spending a wedding day with!!
Their wedding was held at Old St. Joseph's Church with Maigan's Uncle (who is a priest and her dad's brother) preforming the ceremony. The reception was held at Bartram's Garden and included one of the prettiest views of the Philly skyline.  Mike's mom did the most amazing job with all of the florals and Maigan and her mom supplied the favors of some of Mojo's Amazing Pop Co.
With out further ado…
Catering – Diverse Catering
Wedding Gown – Bridal Garden
Maria and Kevin had the sweetest at home wedding. With their moms as flower girls and Kevin's daughters as attendants, they were surrounded by loving friends and family for their special day.
Each little detail was perfectly planned. They even had a food truck for cocktail hour and a ice cream truck show up as the party was winding down.
Gown from Jennifer's Bridal, by Modern Trousseau
We had such a fun, wonderful day capturing Sinead and Paul's wedding… and the compute wasn't bad either… since they live right across the street from me

Both their families and friends were so welcoming and wonderful!!! Boy do they know how to party!!!
Without further ado…
Florist: Envy Floral Affairs
Venue: Kings Mills
I am beyond honored that Molly and Rick asked me to capture their special day!
What a gathering of friends and family to witness the blending of their two families.
From beginning to end the day was filled with fun and laughter!!
Without further ado…
Venue: The Gables at Chads Ford
Dress: Nicole Miller
A little peek from the wonderful Maria and Kevin's wedding I was so privileged to be able to capture today!!!!