Archive for 'Editorial'
I LOVE when I idea pops in to my mind and I am able to trying make the vision come to fruition.
Meet Jill from Heart Breath Designs
It all started with this dress, which believe it or not, is actually 2 dresses in one. The ballgown skirt detaches and there is a sleek pencil dress underneath. Then came the location and finally the mask from Pucci Manuli by Ninn Apouladaki
This past weekend I had the pleasure of hosting a fun little workshop with some local Main Line Moms with Jessi from Floral Designs by Jessi at my Ardmore, Pa Studio.
Stay tuned to Jessi's website, facebook and instagram for upcoming classes!

This shoot was the first brain child from my friend and fellow business woman Stacey Fay and I.
The theme – Eclectic Romantic Vintage.
The Makeup Artist – Leisa Kenienberg
The Hair Stylist – Lauren Thrailkill
Vintage Clothing – Malena's, Kylene's Collection and Stacey's Collection
The Jewelry Maven – Stacey Fay Designs
How deliciously adorable are these new pieces from Sew Much Cooler?
We had such a fun shoot with these wonderful little girls!!!! They all brought their fun and giggle "A Game" and were sweet as pie!!!!!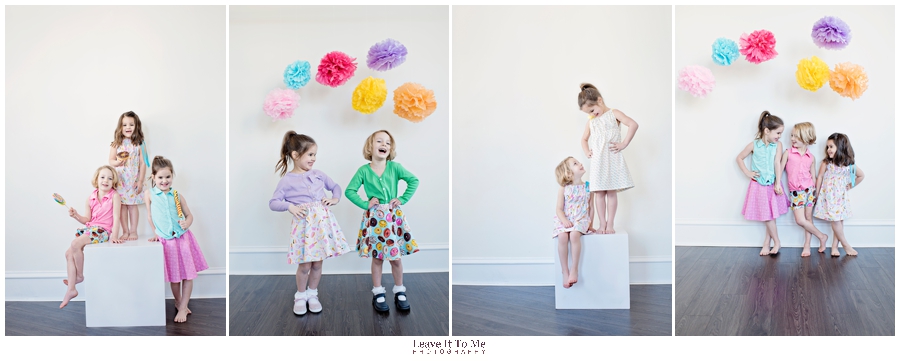 This year was kicked off with a fun shoot for Focus Fitness Main Line in Bryn Mawr!
They offer everything from yoga, TRX, spin classes to circuit training.
Check out their fun images below!!
Oh what to say about this shoot!!! I have been dreaming of this for months. Ever since I found this stunning gown in my favorite vintage shop!!!
The pale lilac mixed with a dash of the golden afternoon light + a sprinkle of one of the loveliest people I have had the pleasure to work with, Mrs. Ashley Meyers was perfection!!!
Save
Save
Save
This shoot was inspired by the paintings of Andrew Wyeth. I love the light that inspires him and the use of muted tones.
It was very fitting that we did this shoot with some of my favorite light that I get in my home. Specifically my attic.
Save
I am so grateful for the woman who have made these inspired fine art portraits possible.
For this shoot I really wanted this piece to stand out, hence the more monochromatic set design in the studio. I love the texture it gives without competing color wise with the dress.
Emily thank so so much for coming in and shooting with me.
Save
Seriously how adorable are these Mod Pocket Dresses!!! They are Sew Much Cooler's newest pieces available to for order and in select stores for this fall.
I want one in my size!
How cute and perfect are these 2 little models?!?!